Assistant Inside Sales
Manager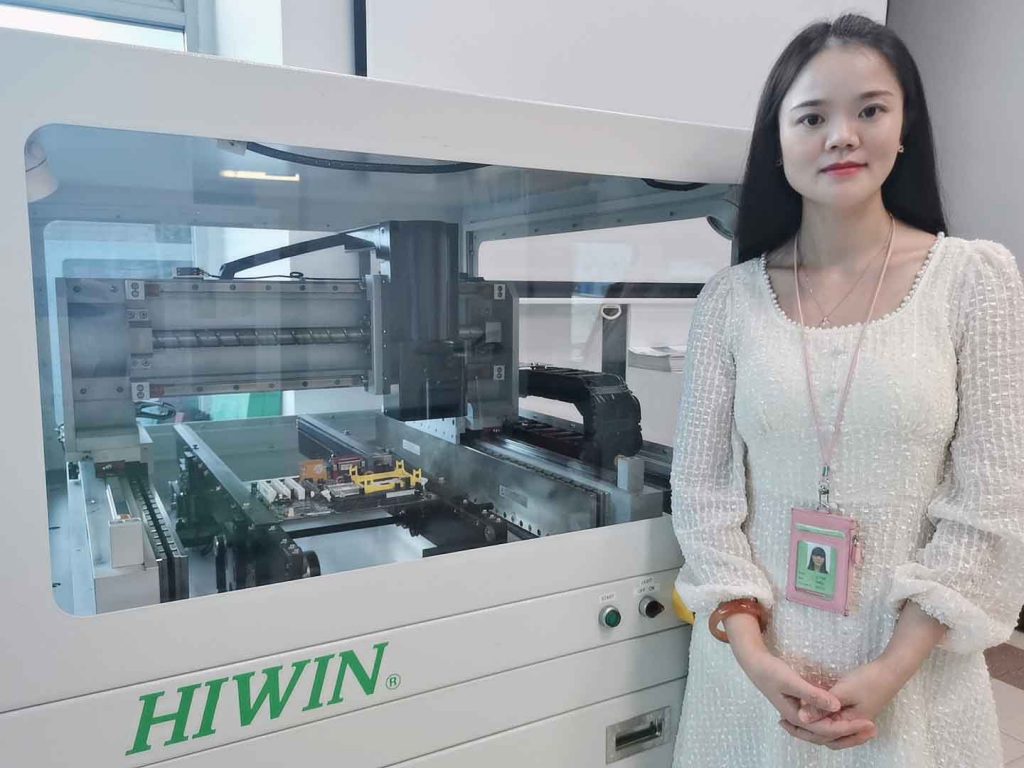 Joining Hiwin as a Sales Support Associate and subsequently promoting to a Sales Support Executive has been such a challenging yet fulfilling journey. In my role, I get to work with the Outside Sales team and our customers to find out what they want, create solutions to their specific demands and ensure a smooth sales process.

It has been an enriching five years with Hiwin, where people are recognized as the foundation of our success. Our nurturing culture ensures I'm provided with trainings, informal coaching sessions, and on-the-job guidance that prepare me well for challenges and sharpen my skills to be effective and efficient in my work.

I can always leverage the collective knowledge of my team, and our leaders and peers are always ready to help. We are committed to learning, to teaching and to fostering curiosity within ourselves and one another. In Hiwin, we grow and develop as a family, and strive to bring out the best in all.
Outside Sales Team,
Senior Sales Manager
I have been associated with Hiwin for over four years and have since been provided with abundant opportunities for growth and exposure. Hiwin fosters an open, honest environment where we are able to freely speak our mind at work. We don't have to be afraid of challenging the status quo and we feel motivated to contribute unique ideas that go against the grain.

In the past two years, my job scope has grown from client management at country level to major and new regional markets. Over the course of my work, I get to travel to different parts of Asia and interact with people of different cultures and backgrounds, which has been immensely rewarding and has helped shape a rounded perspective.

With the recognition of my efforts, I have been promoted to Sales Manager and am providing guidance to budding sales engineers. Hiwin celebrates individuality on the job and has a personalized approach towards employees, which has allowed us to develop strong team camaraderie and an engaging culture.
Sales Application Team,
Application Engineer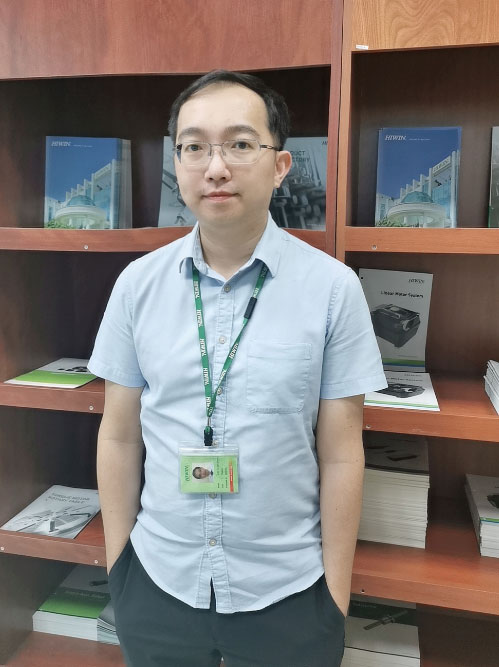 As an Application Engineer, I work with the Outside Sales team to offer the best technical solution possible for our customers. I conduct product demos and training, and provide support to resolve all technical issues through the sales and production processes.

Hiwin has provided me the opportunity to enrich my knowledge in the field with cutting-edge technology. Exploration of different ideas and possibilities has become my daily motivation. It is exciting for me to participate in projects and initiatives where I am given the autonomy to lead and influence. The insights generated from my work are highly valued by my team and are acted upon to create business value.

At Hiwin, we place a strong emphasis on technical mastery through upskilling employees via coaching and formal training. My mentors are experts in the field, and are ever willing to share their knowledge and provide their valuable input whenever I face difficulties in resolving an issue. Our collaborative culture also enables us to persevere and overcome as a team in the face of unprecedented challenges.

Adventure, courage, and unity – pretty much sums up my experience in Hiwin over the past year.
Together, we work, we learn, and we play.
If you are looking for a stimulating job in a fast growing company, Hiwin is waiting for you!
In this section you can get to know our group through all the opportunities that our Singapore office offers.
To be considered for a position with Hiwin,
you may wish to view our current vacancies and send your application through form below.
Alternatively, you may deposit your CV for future consideration should there be no suitable openings listed currently.
Responsibilities:
Establish sales strategy and action plans according to corporate objectives
Strategic planning to develop new accounts, grow existing businesses and expand into new markets
Develop customer awareness in the market
Gather information about competitors, market trend and customers' movement from market resources
Work closely with customers in the development of applications to meet customers' needs
Ensure customer satisfaction
Requirements:
Degree/Diploma in Mechanical/Electronic Engineering/Automation Engineering
1-2 years experiences in motion control system is preferable
Good understanding of servo motor and control system
Sales and customer driven with strong presentation skills
Responsibilities:
Technical calculation and sizing of motor products to customers
Post-sales technical support for AC Servo Motor, DD Motor, Linear Motor and Robotics products
Perform troubleshooting, root cause analysis and technical consultation to sales team
Conduct product training to customers and internal sales team
Conduct product demo to customers
Internal coordination within departments and HQ to resolve technical issues as well as provide solutions to customers
PC, PLC, EtherCAT programming
Requirements:
Degree in Mechanical/Electronic/Automation Engineering
Minimum 2 years' experience in servo systems, PLC programming
Hands-on experience in servo control system tuning
Able to read mechanical drawings, electrical drawings and electronics schematic diagrams/ wiring diagrams
Excellent troubleshooting skills